Happy Customers
Here is a video review from Viv McCarron, who was very pleased with his result.
PROPERTY MANAGEMENT
Hi Loren,

I just wanted to touch base with you to thank you and the team at Yass Valley Property for the entirely professional way you have managed my rental property to date.

I chose VYP to manage my property based our first meeting, where your approach was friendly and super informative. As a first time landlord, I was nervous to rent out my home, but you were able to put me at ease with your honest and forthright manner. Your explanation of the services you provide and your schedule of fees was comprehensive and you were able to anticipate my novice questions, and answer most of them before I could ask them.

Your advice regarding timing of advertising and pricing for the market were clearly on point despite my reservations – you are the expert!! The fact that you were able to attract several prospective tenants and show them the property on the first day the advertisement went live is testament to that. To have a quality tenant with a proven rental history with YVP within only 48 hours was icing on the cake.

To say I am happy with the service you have provided to date is an understatement! I look forward to continued happiness!

Jena Lea
Outstanding Agent
Andrew is a brilliant agent as he keep me well informed and was very helpful when it came to advise. Because of what he knows of the current market his advise was invaluable, my property sold very quickly.
Robien Jones
highly recommended
Andrew and his team at Yass Valley Property, are a hard working, honest and professional. Andrew did a fantastic job at selling our home, reaching a price that was over one hundred thousand higher than other local real estate agents that valued our home. We are really grateful for his hard work and all the staff at Yass Valley Property. Our house was sold within a few short weeks, he took away all the related stress that comes from selling, and it was a really positive experience. I would highly recommend Andrew and his team to anyone that is interested in selling their home, he really is an outstanding real estate agent.
Julieanne Laidlaw
Review of Yass Valley Property
Andrew was very helpful when we first went to Yass Valley Property. He explained everything clearly and made the whole process very easy for us and we were very happy with the outcome. I would recommend him to anyone selling their house
Helen Shannon
Thumbs up!
Very happy with Andrew overall. Good knowledge and communication.
Ryan and Cassie Laughton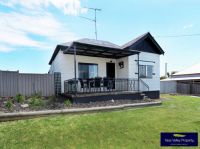 Great agent
I would have no hesitation in recommending Andrew. He was up front honest had great knowledge and provided great feed back throughout the sale. I had a pleasant experience selling and had a excellent result, definitely recommend Andrew.
Tom Bates
Delivered when others could not
After several months of marketing our property with an alternative agent, my wife and I engaged the services of Andrew Curlewis from Yass Valley Property. Prior to engaging Andrew, the previous agent was unable to generate a single offer. Additionally, they did not adequately protect our property, communicate openly, maintain the yards or ensure the house clean and presentable after tenants had vacated (previous rental). From the start, Andrew provide frank and honest advice regarding the state of the market. This approach continued when inspecting the property by identifying areas to be addressed or improved. Knowing the market and regional clients well, Andrew recommended we commission landscaping in order to provide side access to the backyard in addition to retaining walls for side garden. This was to ensure customers could transit and store items such as boats, caravans and trailers. Andrew was also able to put us in touch with local tradesmen who were reliable, produced quality work and delivered on scheduled timelines. This included regular gardening maintenance to keep the property in a highly presentable manner. Prior to marketing, Andrew was able to draw potential buyers to the property. Once advertised, Andrew and the team provided regular updates by always communicating openly and honestly. All correspondence or questions raised with Yass Valley Property were responded to in a timely manner. After a short duration on the market, Andrew was able to generate three offers and achieve a sale. Therefore meeting our expectations when others had failed to attract a single offer. My wife and I would have no hesitation in recommending Andrew and the team to potential customers or clients. We highly appreciated his open and honest appraisal, his down to earth nature and local knowledge of the Yass community and surrounding area.
Jeremy & Erin Thuell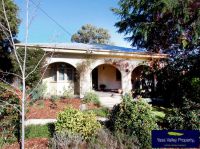 Top agent!
Andrew inspired a sense of confidence and he proved to be just as trustworthy and energetic as he first appeared. He gave sound guidance in getting the property ready for sale and he provided good, market-based advice. The property sold in record time with minimal stress.
Heidi Lehtis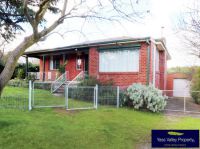 Does his job well.
"Sold my property on schedule at the target price. Achieved our objective. I shall use his services again."
Alex Madden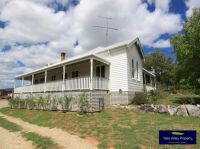 Highly recommended for both buying and selling!
Dear Andrew,
Chris and I would like to thank Yass Valley Property for all your help with
successfully completing our sale. Please could you also thank Peter, Loren,
Alice and Sophie for all their kindness and consideration to enable us to
get there!
We were very impressed with how efficient and honest you were with both us
and the buyers while still maintaining a sense of humour [most important
when dealing with stressed vendors!] We think the result was very good, both
for us and the buyers and wish them every happiness in their new home.
We would recommend your agency highly to anyone who is hoping to have a
successful journey thru the real estate experience both for vendors and
buyers.

Kind regards Melinda and Chris Streeter
Andrew Curlewis
"We highly recommend Yass Valley Property and, in particular, Andrew Curlewis for the sale of your property in the Yass Valley.

We first met Andrew when purchasing our house in Yass 4 years ago. After having dealt with other Agents in Yass we were really impressed by Andrew's no-nonsense approach and friendly manner. It made the whole buying process very easy.

After moving to our new house in Yass Andrew still helped us by recommending tradespeople to us who we still use to this day.

When it came time to sell our Yass house we knew straight away that we wanted Andrew to be our Sales Agent. Throughout the whole process Andrew was very professional, had good market knowledge and helped us to get the result we were after.

From the moment we contacted Andrew about selling our house, he made everything easy and straightforward. Communication was quick and easy and he always kept us up to date with how the sale was progressing. He offered helpful advice on how to maximise the selling price of our house. He efficiently had our house on the market and took the time to show prospective buyers through our property before the open house.

Our aims were to sell our property quickly and at a decent price and Andrew helped us have the house sold within the first week after it was listed for the exact price we wanted.

Andrew is a great find - he is genuine and honest - and we recommend him without hesitation."



Menon & Jacqui
Highest recommendation
When I offered my rural property for sale to Peter and Andrew Curlewis the general economic environment was so poor that I sometimes wondered whether my judgment of commercial matters had lapsed.

Peter and Andrew never wavered in their enthusiasm to market the property and took the whole matter over. Their ability to produce eye catching advertisements with imaginative photographic backup was most professional.

Both men have a wonderful manner for dealing with clients and when it came to inspections or the other was always available to comply with the date chosen by the person enquiring.

They kept in touch and gave me regular updates. They respected my values and the work and time that had gone into the property I was selling.

I have great pleasure in giving the highest recommendation to Yass Valley Property for both rural property and town residential.
Michael Keenan
Impressed
We had our house and property on the market for two years without having any success, then decided to move the sale to Yass Valley Property. Within two weeks we had a firm offer on part of the property quickly followed by the total sale of the remaining land and house.

We were impressed with their integrity, enthusiasm and their modern approach to marketing and personal service.

It was a very enjoyable experience dealing with Peter and Andrew who offer a very professional personal service. We would not hesitate to recommend their firm to anyone wanting to sell property.
Terry & Wendy Brant
"Respected Professional"
Real estate people would be among the most respected professionals if they were all like Andrew Curlewis.

We selected Andrew to sell our rural properties in the Yass district because we knew first hand that his reputation for honesty, integrity and good old fashioned hard work is justified.

He has faced challenging sales situations for us and come up trumps every time.
Peter and Jacqui Sekuless.